What is Bobbyfest?
Bobbyfest started out 9 years ago as a backyard music festival hosted by Bobby & Lisa Rawls. In its third year, Bobby decided to leverage the event to raise money for charity. For the past 5 years, Bobbyfest has served as a charity event honoring Amy's Wish With Wings – an equine therapy center for children with special needs. Attendees will enjoy live music, local vendors, auctions, & much more!
Countdown to the Festivities.
Date: April 18, 2020
Time: 5:00 pm – 10:30 pm
Location: The MARQ
285 Shady Oaks Drive,
Southlake, TX
Temperature: 75°
Rain: 0%
Humidity: 0%
Wind: 2mph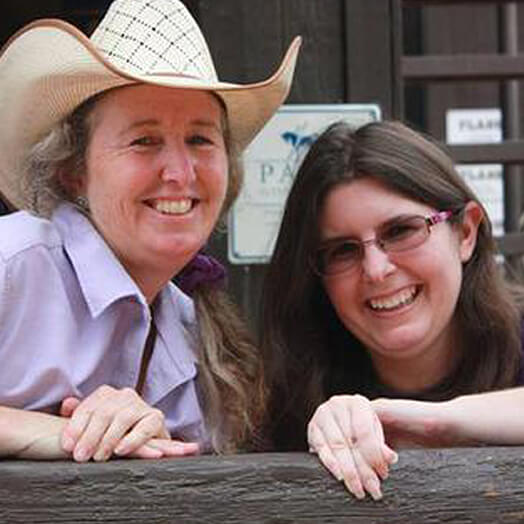 Amy's Wish With Wings was founded in 2011 by Doreen Bruton (left). Amy Stefanko (right) began therapeutic horseback riding with Doreen after suffering complications from Leukemia, which forced her to learn to speak and walk again. Amy's wish was to be able to ride independent of a lead line with side walkers. Under Doreen's care and instruction, Amy achieved her wish and continues to flourish today in the program held at Ride with Pride Horsemanship School in Southlake, Texas.